Written by Woody Allen
Directd by Woody Allen
Starring Owen Wilson, Rachel McAdams, & Kathy Bates
This movie is kind of a Woody Allen Film!
It's set in modern day Paris with Owen Wilson as a Hollywood screen writer who wants to retreat to Paris and finish his novel. His fiancé is played by … and she is hoping to have a romantic vacation. The couple don't share much chemistry and its not a surprise because they are not supposed to be the couple that end up together.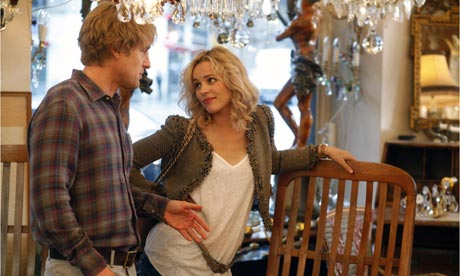 Owen Wilson goes walking late after a few drinks at a bar and gets picked up by a cab full of drunk twenties looking men and women. As the clock strikes midnight they drive off into the city streets that have been transformed into wonderful imagery of Paris that were romanticized in the twenties as if he has traveled back in time.
I like the actor Owen Wilson from the films, The Royal Tenenbaums, Bottle Rocket, & Wedding Crashers, but in this he seems a little down played. His jokes are much more Woody Allen style and I find it to be misplaced.
I'm a long time fan of Woody Allen's films. To name a few of my favorites, Manhattan, Annie Hall, Sweet and Lowdown, to name a few but this film seems to be a little trite. Woody Allen and Owen Wilson can do much better and this is just a movie that misses the mark for me.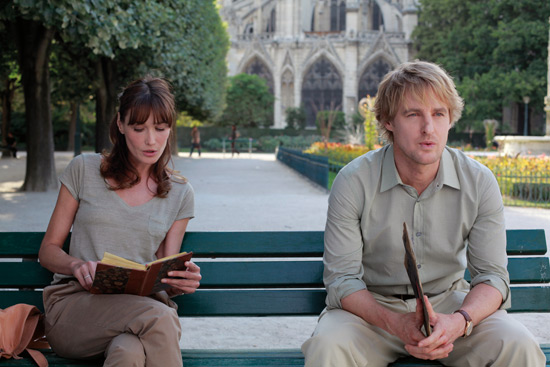 Bottom 5. Not my favorite. Something about this feels old. I'm not sure if it's the mind set or the values but all in all its for people who remember Woody Allen's movies that will like this film.